Architekt is dedicated to
educating musicians.
Architekt offers professional instruction in a wide range of instruments through the guidance of our highly trained and knowledgable instructors. Our lesson rooms are fully equipped with quality pianos, hi-tech guitar & bass rigs, and top-of-the-line acoustic drumsets.

Lessons are conducted on a weekly basis in thirty, forty-five, or sixty-minute sessions. Additional or extended sessions can also be booked upon request. Billing is done by the calendar month with payment due at the beginning of every month.
Tuition:
30min Weekly Lessons - $35/wk
45min Weekly Lessons - $50/wk
60min Weekly Lessons - $65/wk
Summer 2019
Program Dates, Lead Instructors & Sign Ups are here!
Summer is the perfect opportunity to complement your student's private lessons (and free time!) with a jolt of collaboration, technology, fun and creativity! Summer 2019 is hands down our best and most comprehensive program offering to date.
Our fun new program promoting collaboration, inspiring improvisation and improving consciousness as a player.
An exciting and motivating learning experience

Small group jams w/ rotating players

Fun and unique concert performance at the end of the week!
JULY 8-12: Ages 12+
AUGUST 12-16: Ages 7-12
Collaborate with our experienced educators and learn how to turn your ideas into great songs.
Focus on composition and creativity

Bring your song ideas to life

Advance your understanding of music theory
JUNE 24-28: Ages 12+
AUGUST 5-9: Ages 7-12
Spend a week in Architekt's GRAMMY® Award Winning recording studio! Learn to record, edit and mix with our talented studio staff.
Record and mix a band of professional musicians

Learn how to set up and run a real session (e.g. microphones, preamps, ProTools, etc.)

Work closely with both analog and digital gear
JULY 29-AUGUST 2: Ages 14+
Rock Ensemble
Since we opened in October 2010, the Rock Ensemble has become a mainstay of our education community. Always a student favorite, the rock ensemble is the best way for students of all ages and skill levels to build their techniques in a band setting. Paired with an experienced instructor and musicians in their skill and age level, students join together in a band setting to advance their musicianship!
When: Rehearsals begin the week of February 11, 2019!
Tuition: 14-Week Course, just $30 per 90 minute class. Students receive a Rock Ensemble t-shirt!
Where: Available at both of our locations!
Vocal Select
This year-long program has been crafted for high-school students looking to perfect their vocal technique. Vocal select is dedicated to thorough technique training with a goal to produce excellent performance. Throughout the year, accepted students will learn to excel in music theory, vocal blending, and performance.
When: Rehearsals are held twice a month.
Where: Architekt Butler
Tuition: $60/month
About
_
Architekt Music has been serving the community since October 2010.
Our mission is to provide a complete, unique, and inspired music education to each and every student.
Architekt is a private music lesson studio built around dynamic musical pedagogy. We aim to inspire musicians of all ages to experience an unmatched music education with our professional instructors, dedicated and friendly staff, and excellent group programs. Our instructors' individual areas of expertise vary and we are proud to offer studies in classical, jazz, and all contemporary styles as well as technology, songwriting and theory.
Our Butler location shares space with our GRAMMY® Nominated recording studio facility as well as an all-ages live music venue.
Our unique Glen Rock location, opened in 2016, serves our students in Bergen County.
We cherish our community atmosphere and invite you to join us!
VOICE, PIANO, BUTLER MANAGER
GUITAR, GLEN ROCK MANAGER
ACCOUNT MANAGER, MARKETING MANAGER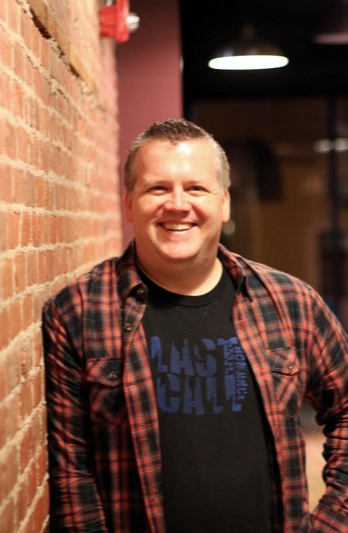 GUITAR, VOICE, PIANO, BASS